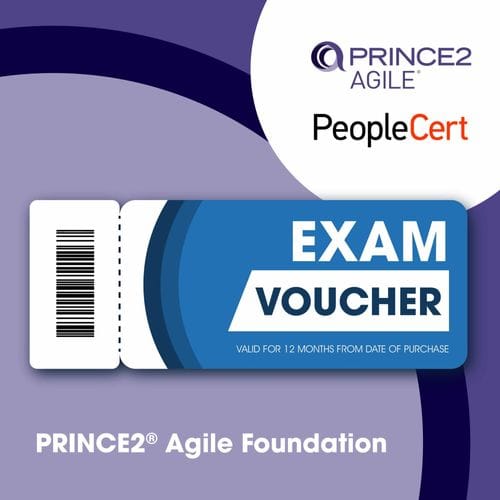 PRINCE2® Agile Foundation: Exam Voucher
PRINCE2® is the most commonly used project management approach in the world today and is increasingly being used in conjunction with Agile practices. As more and more organisations adopt and embed Agile, the need for specific guidance on how to use PRINCE2 in the context of Agile has become important.
PRINCE2 Agile Foundation Certification and Examination
By completing the Foundation course, participants will have sufficient knowledge to sit the PRINCE2 Foundation Examination. The exam is held on day 3 of the course and results are made available immediately after the exam. Students who pass this exam are then able to attend the PRINCE2 Practitioner course.
The PRINCE2 Foundation Examination is:
Multiple choice questions
60 questions per paper
33 marks required (out of 60 available) to pass: 55%
One hour (60 minutes) duration
Closed book
Students are strongly encouraged to attend the Practitioner course immediately after the Foundation course. This is because the Practitioner exam requires strong current knowledge of the PRINCE2 6th edition manual. This knowledge is gained in the Foundation course and therefore is still fresh for assisting with passing the Practitioner exam.